Today's library goes beyond being a mere repository of books or a study area; it has transformed into a hub for multicultural exchange, learning, social interaction, and various other activities. Consequently, contemporary and future libraries face significant expectations, necessitating advancements in their functionality and design.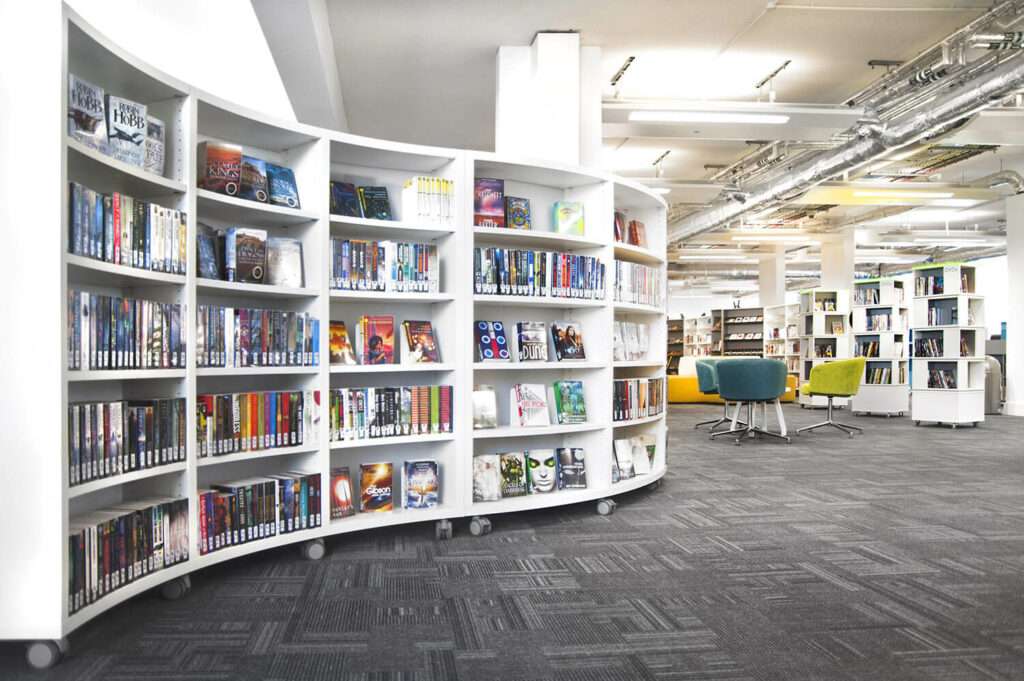 The contemporary library shelving system is required to confront present-day challenges. In today's context, library shelving systems face higher demands than before. They need to exhibit robustness to withstand regular usage, have an appealing design, and possess adaptability to accommodate evolving environments without incurring extra expenses.
Selecting library display furniture with great care optimises storage capacity and enhances the overall user experience while adding a touch of aesthetic allure to the library's interior. Thoughtfully curated display pieces can efficiently utilize available space, making it effortlessly for library visitors to locate and access materials.
Display podiums provide a secure and elegant solution for showcasing artwork, collections, and various materials. With their versatile options, display podiums offer an attractive and practical way to exhibit and preserve cherished artefacts while ensuring they remain accessible and well-preserved for viewers to enjoy.
Book trolleys come in various types to cater to diverse requirements. Whether you need a specific design for certain needs or wish to harmonize with the overall aesthetic, book trolleys provide a versatile and stylish solution to enhance your library's functionality and appearance.
The Cocoon is a modular wood system designed with versatile components that can be utilized in both horizontal and vertical orientations. Whether you need to maximize storage space or create a customized layout, the Cocoon system provides a convenient and adaptable solution to meet your needs effectively.
These stations can be equipped with computers for people to use or designed with the necessary ports to use their own laptops. This thoughtful approach ensures that libraries can seamlessly integrate technology into their spaces, providing a modern and efficient environment for users to access digital resources and work comfortably.
For further information, call the team at +353 (0) 1 6710044 or fill out the contact form on the link below.