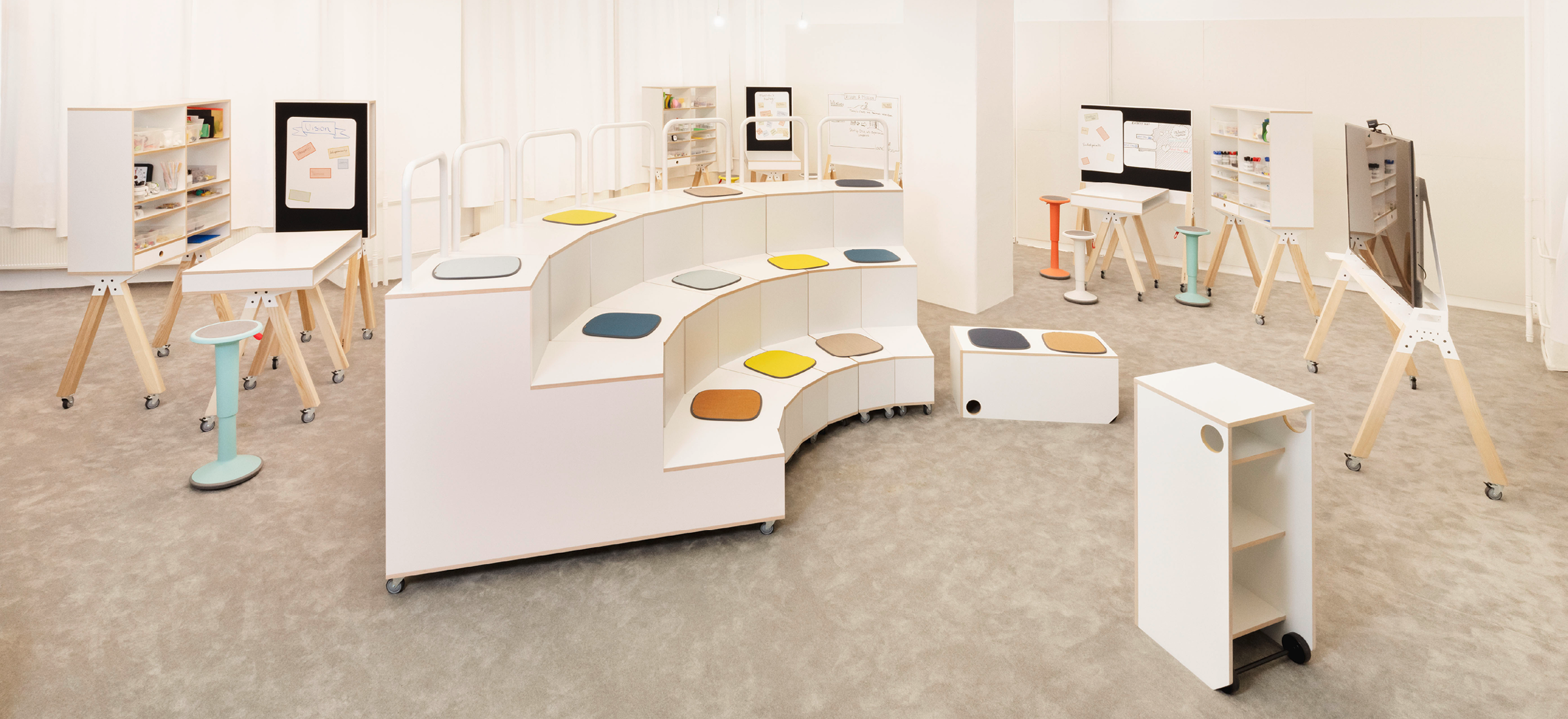 AGILE FURNITURE FOR COLLABORATIVE WORK
Embracing innovation and change is becoming increasingly important for the future viability of companies. At the same time, offices are becoming popular again as spaces for active collaboration. After all, offices can offer something your workspace at home cannot: Rooms that are furnished for this exact purpose. The WHAT IF WE FLY collection is mobile, intuitive and understated. Each product is designed to support users during collaborative work in a variety of scenarios, from workshops to presentations with a full audience.
WHAT IF WE FLY At a Glance
Sturdy construction with an appealing, functional design
Intuitive use thanks to user-centric design
Everything visible at a glance, work surfaces at hip and hand height
Has everything you need: Tables, shelves, whiteboards, monitors, seats
Innovative hook-and-loop system for mobile whiteboard modules
Modular and scalable to any requirements
Made in Germany
SUSTAINABILITY
Like all Interstuhl products, WHAT IF WE FLY is consistently designed for durability. That doesn't just include a long service life – the ability to return products after use also plays an important role. This is because 98% of the materials can be reused, reprocessed and/or recycled after the collection has reached the end of its useful life based on the principle of a circular economy. In addition, WHAT IF WE FLY has received many environmental seals and certificates.
An intact environment is the most important basis for future-oriented thinking. Interstuhl has always been a pioneering company when it comes to environmentally friendly production and handling natural resources responsibly. Protecting Earth's ecosystems is an essential part of the corporate philosophy. Processes are reviewed and developed further all the time – just like the products.